In the inaugural installment of Behind the Headlines, Photo Editor Alex Kormann takes us behind the scenes of yesterday's front-page photo illustration.
As with most things in life, the key to a successful photograph is patience (and photography is about the only thing I have patience with).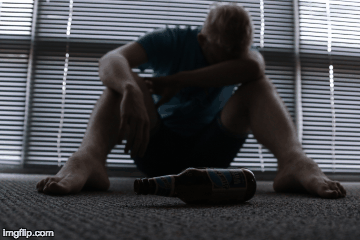 Unfortunately, the photo illustration on the front page of yesterday's paper was not done by going outside and taking a single shot.
I started by researching how other photographers have approached the subject of alcohol in the past. The goal was to find some inspiration through images that spoke to me on an emotional and artistic level. By the time I finished, I had started to form a vision of how I wanted the image to turn out. I knew I was going to focus on the mood, lighting and location.