The NFL regular season is almost here, and it's coming fast.
As preseason play continues, though, many rookies are trying to prove their worth to coaches and executives. Some of those rookies include former North Carolina football players, some of whom have better odds of making a team than others.
Mitchell Trubisky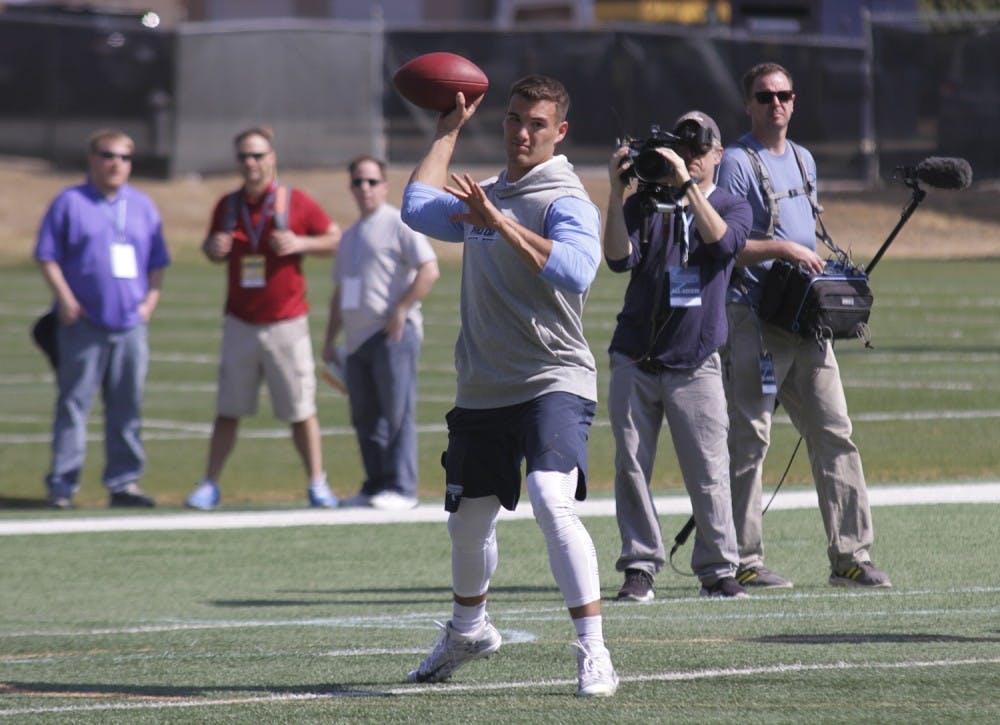 Since being selected No. 2 overall in the 2017 NFL Draft, tons of hype has been surrounding the former quarterback. So far, he's lived up to the billing.
Entering this upcoming weekend, he has completed 24 of 33 passes for 226 yards and two touchdowns in limited reps. Although Bears head coach John Fox is temporarily set on Mike Glennon as the starting quarterback, his opinion could quickly change. Trubisky is the franchise's foreseeable future, and you can never question inevitability. The Bears drastically need a quarterback, and Trubisky seems to have the tools to fulfill that need.