Tar Heels share their stories on National Coming Out Day
On this 29th anniversary of National Coming Out Day, coming out still matters. The day, which recognizes those who have publicly disclosed being a member or ally of the LGBTQ community, was first established in 1987 and its significance continues to evolve for UNC students. Staff writer Abby Cantrell asked UNC students to share their stories and advice for those who have not publicly come out.
"You want to live your true self and be authentic" -Eno Idiagbonya
Senior psychology major
"Coming out has been an up and down for me. It's been rocky. I've had a lot of friends that have been like, 'Cool, that's great, we still love you.' Family was little odd at first; it's a process — it never really ends.
"Do it safely. You want to live your true self and be authentic, but at the same time, if you're not in a safe place or a time where it's safe to do so, don't. Find people in the community who can help you or just be a friend. That's pretty helpful, especially if your home life is not ideal."
"Coming out for me was a way of accepting myself." -Allie Reed
Junior sociology major
"Coming out for me was a way of accepting myself. I'm not out to everyone, but when I moved here I felt like I could be myself. Being a part of this group, I felt comfortable and like this is a safe place.
"If you feel like it's not safe, don't do it. Wait until you feel like you're in a good place to do it and don't feel pressured to come out, do it on your own time. Some people don't ever come out. For me it felt like a weight was lifted, and if for some reason the people around you don't accept you, there are people that will. There are always people you can reach out to —different groups. Especially here on campus, there are plenty of groups, and you're always welcome to come to the LGBTQ, which is in SASB South. Just make sure it's the right time and don't let anybody make you come out."
"First I had to come out to myself," -Hannah Dent
Senior biology and women and gender studies major
"I've had many experiences coming out. There's not just one. I think for me it kinda took some time to come to terms with my sexuality for myself. So first I had to come out to myself, which was just kind of a long process because I was raised in the South in a religious family that didn't really believe that being gay was okay. So I had to go through that whole process. But then once I came to terms with it for myself, I had a really good group of friends who a lot of them identified as queer as well... Overall I've had a lot of positive experiences with friends responding super well. Immediately stepping into college, I knew I was just going to be out, if not explicitly then not telling anyone specifically that I'm straight, which has gone pretty well so far. I'm pretty comfortably out now. Everyone at work knows and all of my friends know.
"...It's really important to me to be visible and be a visible member of the queer community, and I want to be something that's normal. Not normal in that we're just like straight people, but normal in that hopefully someday there won't be as much violence against queer people because people will just know that we're everywhere and they'll know that we're everyday human beings who exist in their world.
"You don't have to come out. I think you can be exactly as out as you want or need to be in any given situation. If you don't think your family is going to take it well and they may revoke your funding for school, you don't have to come out to them. You're not a coward, you're not a liar, you're not weak or selfish for not coming out. But once you do make the decision to come out, I think it's important to have a plan in place... So be the person you are normally. Be forgiving sometimes, and really think about what you're doing. If being out is something you want, it is really rewarding and it can be really freeing. No one should feel like they have to be out, but everyone should know that they can be out."
"...your safety and peace of mind comes first" -AJ Goren
Sophomore linguistics major
"I realized I was gay in 9th grade and then first came out to friends at school the next year in 10th grade, and then later the same year to my parents. It was definitely difficult those first times because it felt really awkward. But I was lucky to have the support of everyone in my life and it led to so many good things. Not only did I feel comfortable talking about myself and my life around my family and friends, but I also feel like not having to worry about hiding it helped me find and really wholeheartedly embrace the LGBTQ+ community.
"In 11th grade I also began to feel that I'm non-binary and that's been a lot more complicated to navigate because it's a lot more fickle of an identity. So I constantly go back and forth on what exactly my gender means to me. I'm sort of generally out as non-binary in most spheres of my life, but most people tend to forget to use they/them pronouns for me and I sometimes get a little frustrated by it. But I think I'm in a minority among trans people in that it doesn't really bother me too much when people get my pronouns wrong. For a lot of trans people that's really important to them and can be really hurtful when people use the wrong ones. So even though I don't tend to be bothered by it too much, I might correct people anyway because it's important to remind people so they don't go and slip up with someone else.
"Even though I'm sort of generally 'out to everyone' at this point in my life, there's occasionally situations where I might have to intentionally withhold or hide some aspect of my identity. When I go to the airport for a weekly volunteer job where I work with the public, I take the non-binary flag pin off of my backpack because in an environment like that where you've got so many people from all over the world, you just never know who is going to see that and get angry. And that's sort of a scary reminder of the fact that even though I tend to be comfortable being visibly out — even in public in a place like Chapel Hill — there are still dangers associated with being LGBTQ+.
"The main advice I have for LGBTQ+ people is definitely to never feel like you have to come out. You're never ever obliged to come out to anyone, and your safety and peace of mind comes first. If you get to a point where you feel safe and comfortable with coming out to someone close to you, go for it! You'll absolutely feel better even just knowing that someone else knows. My advice for anyone, regardless of whether you're LGBTQ+ or not, is to be really conscious of how you interact with people because you should never ever out someone without their consent or force someone to come out to you. And if you're not careful, you may end up outing someone involuntarily — for example, by scrolling through their phone or asking them about where they've been (this goes especially for parents/caretakers)."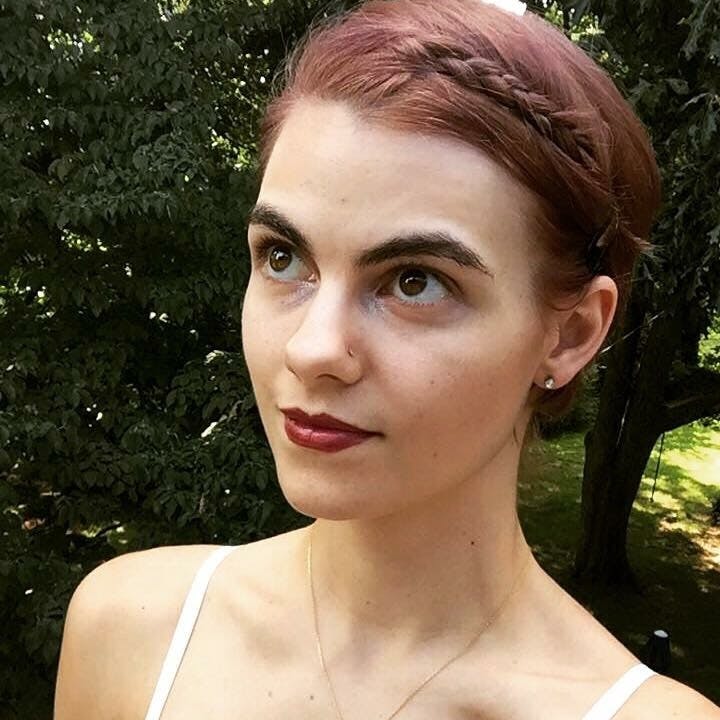 "...just do what feels right." -Olivia Neal
Junior English and women's and gender studies major
"I first came out as bisexual to my friends when I was in the 7th grade, pretty shortly after I started to figure it out myself. I've always felt very proud and lucky that I was never really in the closet — at least not to the people who were closest to me — because I never really thought they would have a problem with it. It took me a lot longer to tell my mom and it was harder than I thought it would be. My mom is very progressive and has always been a proponent for gay rights, but she just didn't understand bisexuality, which I think is common for people in her generation. She said a lot of things in the beginning that were hurtful, but I knew they were coming out of ignorance and not spite. Ultimately, she said, 'I don't have to understand it to accept it.' She ended up doing a lot of research and I think she gets it now, which is nice, because being queer is such a huge part of my life and has been a great source of happiness and community for me.
"My biggest piece of advice to give people who haven't come out is that it's a process and more often than not people don't tell everyone all at once. Every time you tell someone it's a question you have to ask yourself about if it benefits you, if it's safe, and if you want the person to know you that well. The answers to those questions will be different for everyone you encounter, and it's not an all or nothing event the way movies and TV often make it out to be. You have your whole life to meet new people and determine if you want to share that part of yourself with them, so don't worry about making it happen right away or all at once, just do what feels right."