Hillsborough Board of Commissioners Candidates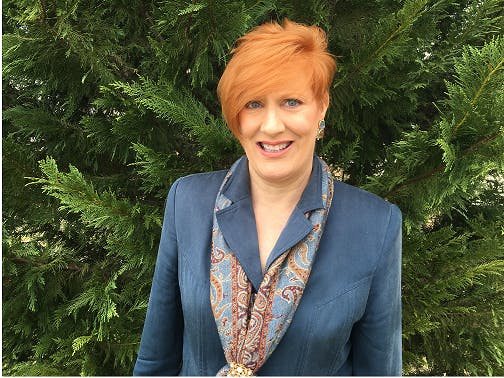 Relevant Past Experience: Ferguson is the current mayor pro tem, and she is finishing her first term on the Hillsborough Board of Commissioners.
The Daily Tar Heel: What is your idea for development in Hillsborough?
Kathleen Ferguson: I support our strategic growth plan. I was actually part of the group that worked on this strategic growth plan ten years ago, I believed in it then and I believe in it now. It limits growth based on water capacity and I think that's critically important and it's one reason why I chose Hillsborough originally because it's one of the few, if not the only municipality when I moved here that constrained growth based on water capacity. The other thing that I think is very smart about our strategic growth plan is that we focus on infield development that is efficient for sufficient delivery of city services. That is a small footprint in the connectivity and a vital component of our small town character, which is highly valued.
DTH: What's the biggest issue facing Hillsborough?
KF: There's several. One is delivery of services. From a budgeting standpoint, it's not an exciting topic, but keeping an eye on ensuring our town operations have the sufficient resources to deliver the services our residents expect. We do have a lot of growth that's happening now, and much of it was approved prior to the great recession. With the great recession and the commercial property recession, which delayed a lot of that, we're seeing it explode all at once which requires delivery of services. We have to make sure that we maintain financial soundness and high quality delivery. Integrating our new communities into the town and preserving our small town character and cohesiveness is important. Growth is occurring outside of the town limits, it will be occurring within the town limits, and making sure that we have very good communication with our established residents as well as with our new residents, that we work to include everyone in our town, that we make them feel welcomed, and that they all remain comfortable calling Hillsborough home.