As the NBA approaches All-Star Weekend, former North Carolina men's basketball player Wayne Ellington is having a breakout season with the Miami Heat, while some members of the 2017 national championship squad are attempting to find their place in the basketball world.
Ellington, the 2009 Final Four Most Outstanding Player, is in his ninth NBA season, and he's helping propel the Heat up the Eastern Conference standings. In arguably his best season yet, Ellington is averaging 11.2 points per game and shooting just over 40 percent from behind the arc. He has made the fourth most threes in the league this season, and ranks 26th in percentage — making him one of the best statistical shooters this season.
That shooting paid off, as Ellington accepted an invitation to the 2018 NBA All Star Weekend 3-Point Contest on Thursday.
Off the court, Ellington is proving himself to be a consummate professional, and his work ethic has drawn notice from around the league. According to Rick Bonnell of the Charlotte Observer, Hornets head coach Steve Clifford points to Ellington as an example of how a player can improve through hard work.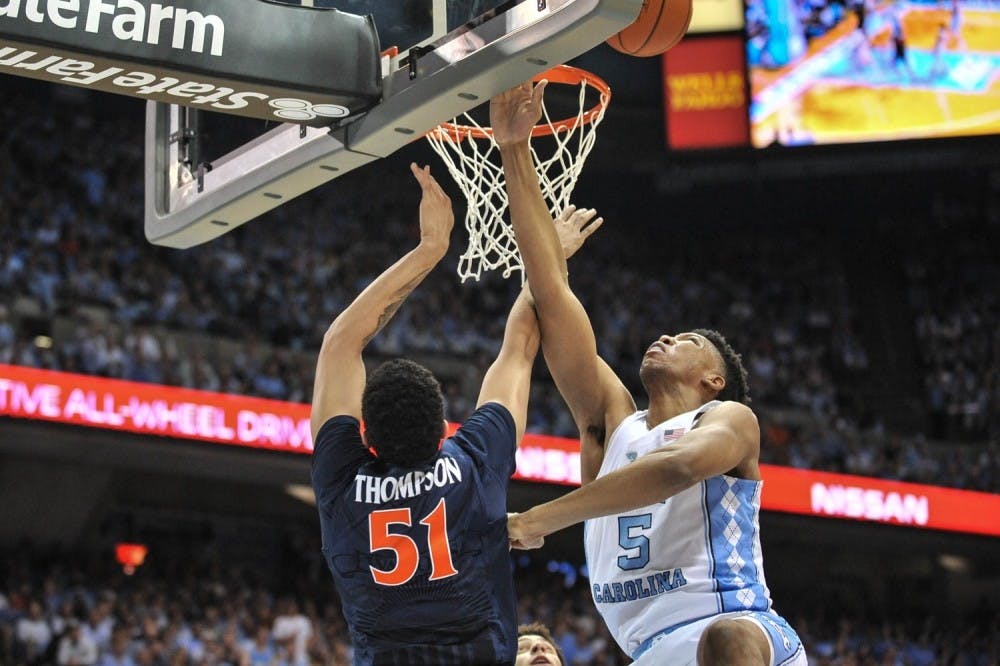 Tony Bradley, the 28th pick in the 2017 draft, has struggled to make an impact with the Utah Jazz. With the Jazz, Bradley has spent most of time on G-League assignments and has only appeared in eight games.