On the left side of the meme, there is a red-hued collage of the images of revolution: fists, flags, dead bodies. On the right side is a cloud of comic sans with the words "midterm votes," "peaceful protests" and "nuance." The message? Revolution is sexy; democracy is a mediocre compromise.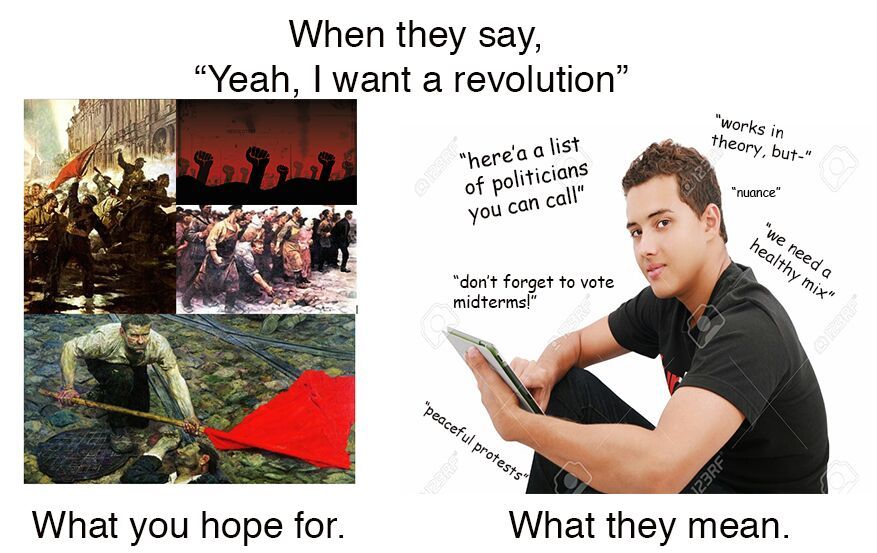 Or try a more recent meme: a bright red background, a "dreamy" picture of Stalin, and the words "I've got a 5 Year Plan for me and you."
Harmless fun? Casual endorsement? Thoughtful social commentary?