On Monday night, demonstrators pulled down Confederate monument Silent Sam, a statue that had stood on UNC Chapel Hill's campus for more than 100 years.
7 p.m.
The protest began at the Peace and Justice Plaza, which included around 250 students, faculty and community members.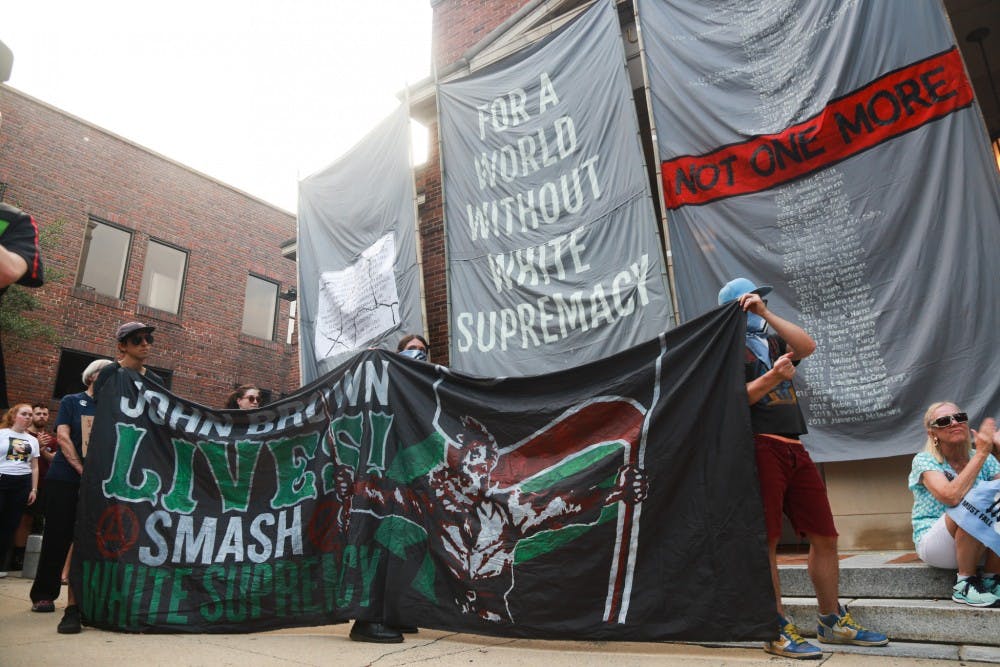 Between 7 and 9 p.m.
As the protest went on, tensions rose, and demonstrators moved from the courthouse to the Confederate monument at McCorkle Place at approximately 7:45 p.m. Silent Sam was completely covered in banners by approximately 8 p.m.