In case you didn't hear, today marks the 125th birthday of the Daily Tar Heel! While we may be 45 years older than Morgan Freeman, we're just as entertaining… I promise. Here's a breakdown of some current news, some old news and something to get your weekend started: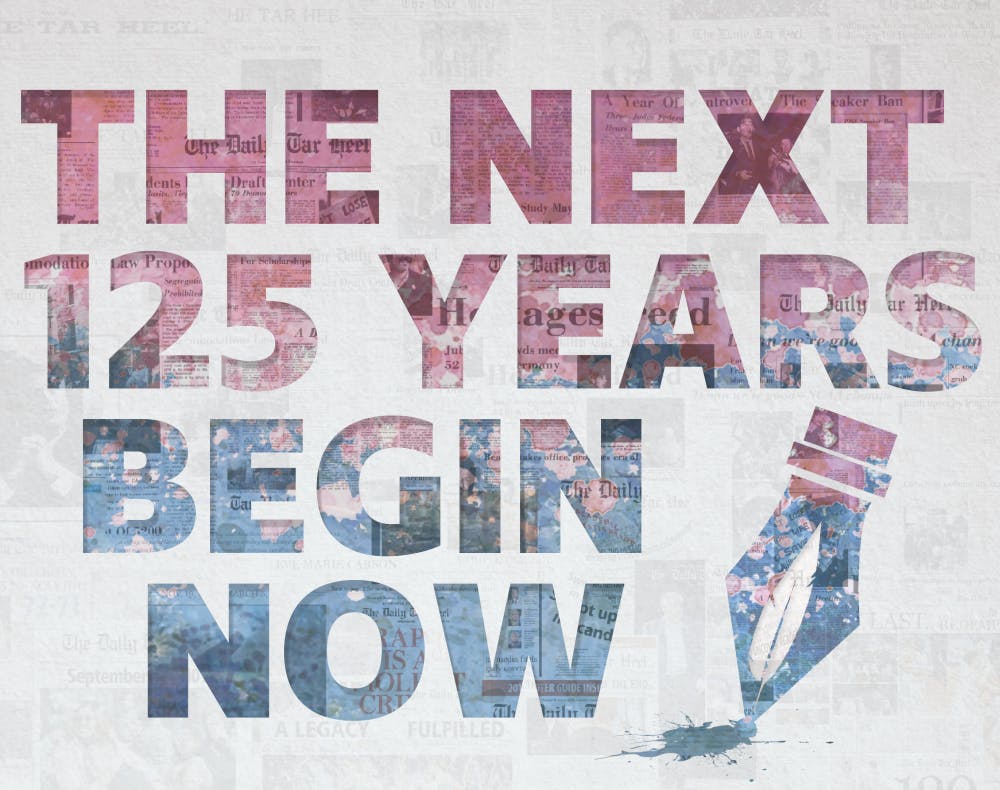 QUICK BIRTHDAY HITS
COLUMN: Despite changes and cuts in the college newspaper industry, the future is bright. Though the DTH is relocating, changing print-size and facing challenges beyond our expectations years ago, we are still hopeful and prepared.
COLUMN: "We've been around for a century, and as long as there is a UNC to cover, we will be there to report on it." To celebrate our birthday, Editor-in-chief Tyler Fleming reflects on why we still matter in an era of change.
And if you want behind-the-scenes info on our long history, check out the rest of our birthday coverage — from the paper's Pulitzer winners to the Chronicle of our beef with Duke's student paper, we've got it all.
CAMPUS NEWS
"In North Carolina, there are more restrictions on fireworks than there are on firearms. We can do better." In wake of the Parkland, Fla. shooting, UNC (and some Duke) students held a rally yesterday against lenient gun control laws.
An open counselor position at the Office of Scholarship and Student Aid has one special requirement: the candidate must be fluent in Spanish, bringing linguistic diversity to an already-difficult fiscal prose.
Deciding to become a pitcher on a whim didn't hold Brittany Pickett back from grinding out her fears: the rising star sophomore is showing her leadership, loyalty and dedication — all while pursuing her nursing degree.
CITY NEWS
Parking in Chapel Hill can be a dangerous game: just when you'd only get a ticket for being late to your meter, you may find your car missing instead. And even if you manage to finesse the parking system, a town ordinance might get you in the same sinking boat.
What do we want? Housing closer to Chapel Hill! Why do we want it? Because we work in the town! The Chapel Hill Town Council is working towards providing more accessible housing options for town employees.
Orange County Public Library has been providing a temporary solution to a lasting problem: rural internet.