After the initial back-to-school rush, we thought it fitting to reflect on simpler times. What trends have changed from middle school (and even earlier) and what trends haven't?
Chokers
(Source)
You know, I don't actually know if these were fashionable in middle school, but they definitely were in the early 2000s. Especially the stretchy rainbow kind. Bonus points if you wore more than one at a time, or they had cool beads.
Silly Bandz
(Source)
These were the bomb.com for a short time in middle school. People would have stacks on stacks of these on their arms, and at my school a somewhat clandestine trading ring popped up. You were the center of attention if you had any super rare bands, like the microphone or dinosaur or Santa. I guess now we've graduated to scrunchies and those elastic hair ties that look like tied ribbons.
Getting locker supplies
(Source)
It was always hype getting cool gadgets and doodads to decorate your locker with. Pouches to hold pencils and calculators, mirrors to make sure you were looking fly and maybe even a whiteboard for your friends to write messages on. Gone are the days of slyly dropping notes into your friend's locker.
But now we shop for entire rooms of our own, so…
Giant zipper binders
(Source)
These things were nuts. Kids fit their whole lives and the kitchen sink into these and lugged them around like messenger bags. Apparently these have undergone the logical step in evolution since our time and now you can buy hybrid backpack binders. Amazing. These would certainly cut down on clutter to bring to class.
Gauchos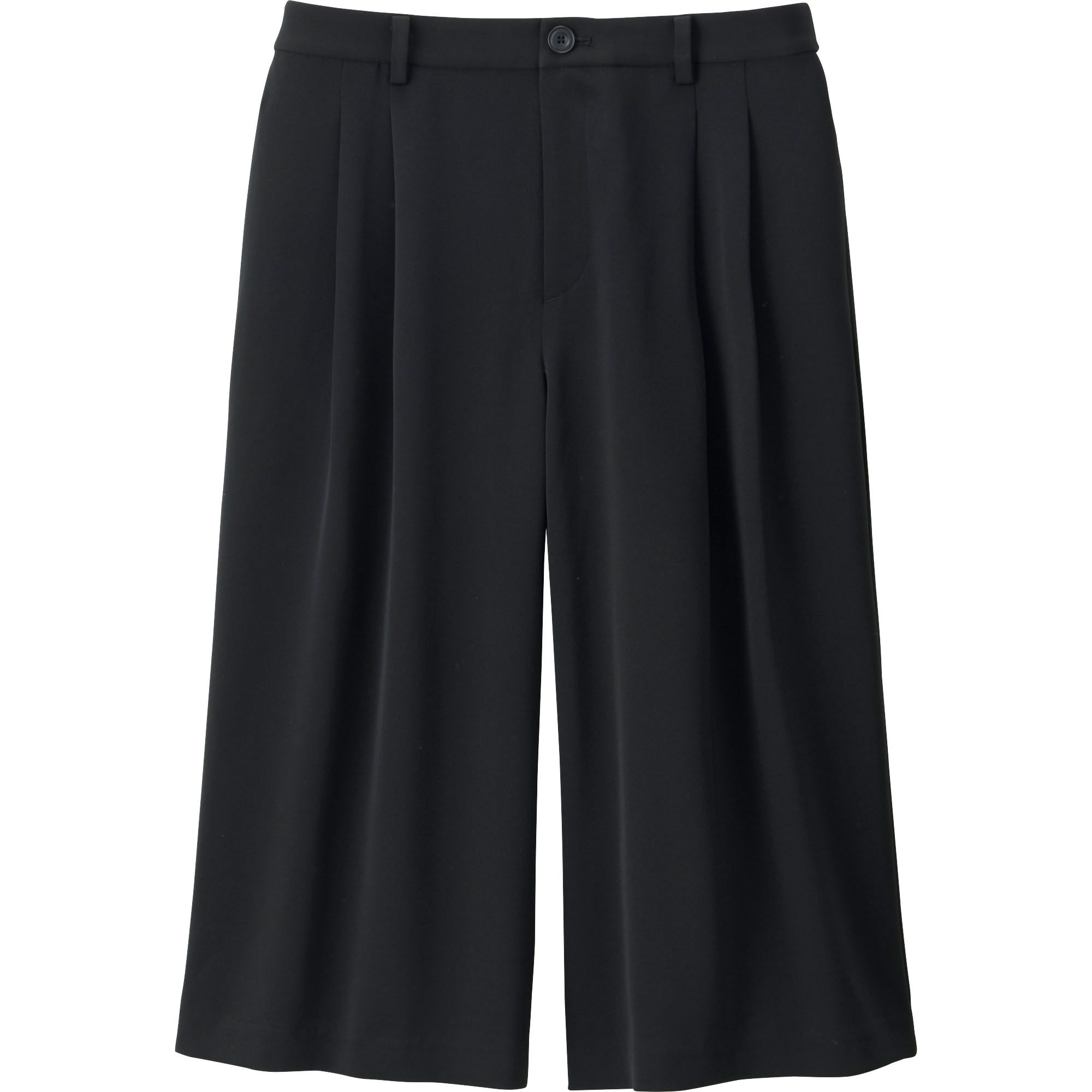 (Source)
Ah, gauchos. So comfy, so stylish, so flared. I feel like nothing encapsulates middle school style more than gauchos and the excessively long, tight shirts people wore with them. Bonus points if you rocked them with some kind of unnecessary belt or chunky flip-flops.
Nowadays, if you've been keeping up with fashion trends you'll know that culottes were recently a thing… does something look familiar here?
Interesting hair trends
(Source)
I distinctly remember several different hair trends from middle school. One was girls getting feathers in their hair. It was also trendy to get back from vacation and have either colorful thread wraps or awkward cornrows. These trends didn't really die out, but a different crowd simply adopted them: hippie music festivalgoers. Not to say that all of them wrap their hair or practice cultural appropriation, but the number of online tutorials I found instructing users how to weave boho festival hair wraps indicates some at least do. And who can forget the cultural appropriation #discourse surrounding Coachella every year?
To get the day's news and headlines in your inbox each morning, sign up for our email newsletters.