The semester is over. It's time to close out of Netflix, log off Twitter and finally do what you've been telling yourself to do for months – read for fun.
If you're anything like me, your inner voice is always chastising you to binge watch the next big show instead of doing something more productive.
My solution is to go outside, enjoy the weather and bring my book along for the ride.
Over the years I've found some great outdoor reading places on campus, and these are some of my favorites.
1. Coker Arboretum

Source: Chapel Hill Recorder
There is no place on campus comparable to the arboretum.
Sitting on a wooden bench surrounded by purple coneflowers and orange lilies while running your fingers along the soft pages of a new book is one of the greatest experiences.
The pungent smell of a dozen different flowers mixed with the earthiness of grass is infinitely better than the artificial smell of your apartment living room. There is no better soundtrack to read when the bees are buzzing.
No matter what mood you're in, the arboretum is the perfect place to start tackling that large list of books you want to read.
2. McCorkle Place
Source: UNC Global
Next time you need an extra push to get you reading, grab a blanket and head to the upper quad between the Old Well and Franklin Street.
Lying in the shade of UNC's famed Davie Poplar on a warm afternoon will make your reading experience incredibly calming. Set yourself up so that you can see the Old Well from where you are, but not so close that the people flocking to it are surrounding you.
You can read to the sound of little kids laughing and running around in the grass. If you need a break, people are always walking their dogs nearby and usually love for you to pet them.
3. Kenan Community
Source: UNC Housing
This reading spot may be a bit off of people's radar.
The lawn has plenty of shaded spots that are great for laying out, but my favorite spot to sit is in one of the rocking chairs on the porch.
If you are the type of reader who needs quiet environments to focus then this is the place for you. Sometimes, people will be on the lawn throwing a football or chatting but more often than not, it's very quiet.
If you rock back and forth in one of the chairs on a warm summer day, it feels like you've teleported to grandma's porch and are relaxing with an ice-cold glass of sweet tea.
4. The Steps of South Building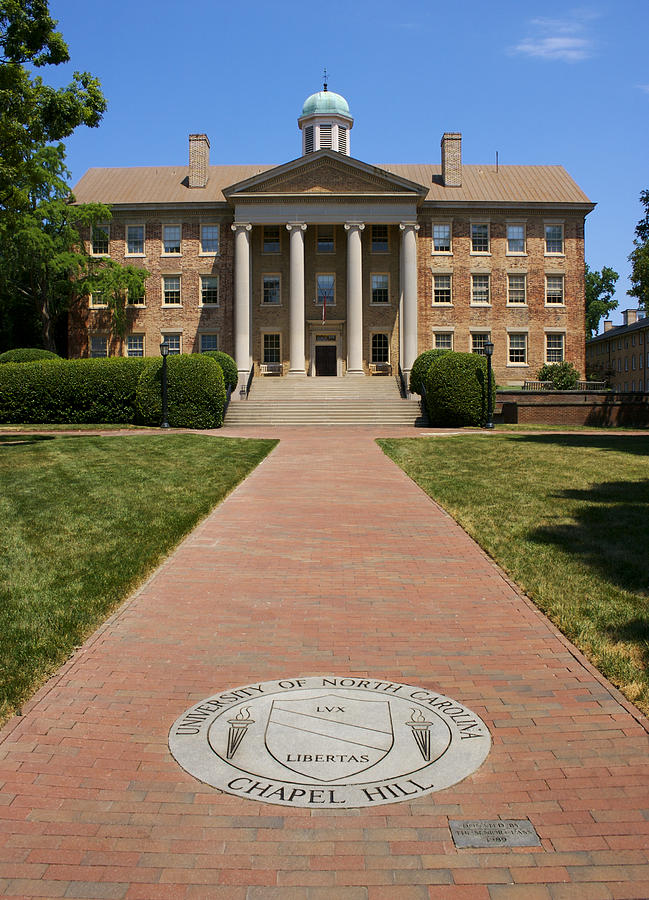 Source: Fine Art America
If Kenan Community is where those who need quiet to read should go, then the steps of South Building is for readers who enjoy some background noise.
As a UNC student, I pass by this building so frequently that I often forget to appreciate its architecture and beauty. While sitting on the benches or the steps of South Building, it becomes clear how much thought was put into building UNC's beautiful university.
This beauty coupled with the many students lounging in the grass or walking on the sidewalks creates the perfect atmosphere for reading your new book and still being able to appreciate how lucky you are to be at UNC-Chapel Hill.
5. Student Stores Benches (2nd floor)
Source: Giancarlo DeLeón
We all love the grassy lawns and towering trees that cover the majority of campus, but sometimes it's nice to get a change of scenery.
If you face the right way, you can see the Bell Tower from the benches on the second floor of the UNC Student Stores. This is a view that few places offer.
This place is also one of the best for people watching. If you need a break from reading, put down your book and watch all of the different and interesting people walk by below.
The sound of cars driving by and voices talking creates perfect background noise for reading. It's a bit unconventional but once you try it out, I think you'll realize what a hidden gem this place is.
To get the day's news and headlines in your inbox each morning, sign up for our email newsletters.