It's common knowledge that men's basketball coach Roy Williams is one of college basketball's best coaches. I'm not just saying this because he gave Theo Pinson a seat at the press conference Sunday night.
It's also apparent that he is the most precious coach in the NCAA, hands down. From locker room celebrations to off the court pranks, Roy Williams truly is a national treasure who we all should celebrate.
Here are ten reasons that prove just how much of a gem this man really is:
1. He dabs:
It really doesn't get better than Roy dabbing, honestly.
2. He says "dadgum":
Skip to 0:18 to hear the world's most endearing swear ever.
3. He dances:
The man knows how to get down.
4. He pulls pranks:
He understands the importance of having fun while practicing.
5. He has the best post-win locker room walk in:
The best way to enter any room, honestly.
6. He has a nice vertical:
He may not be the tallest, but he can hold his own in a jumping circle.
7. He wears his ball caps sideways: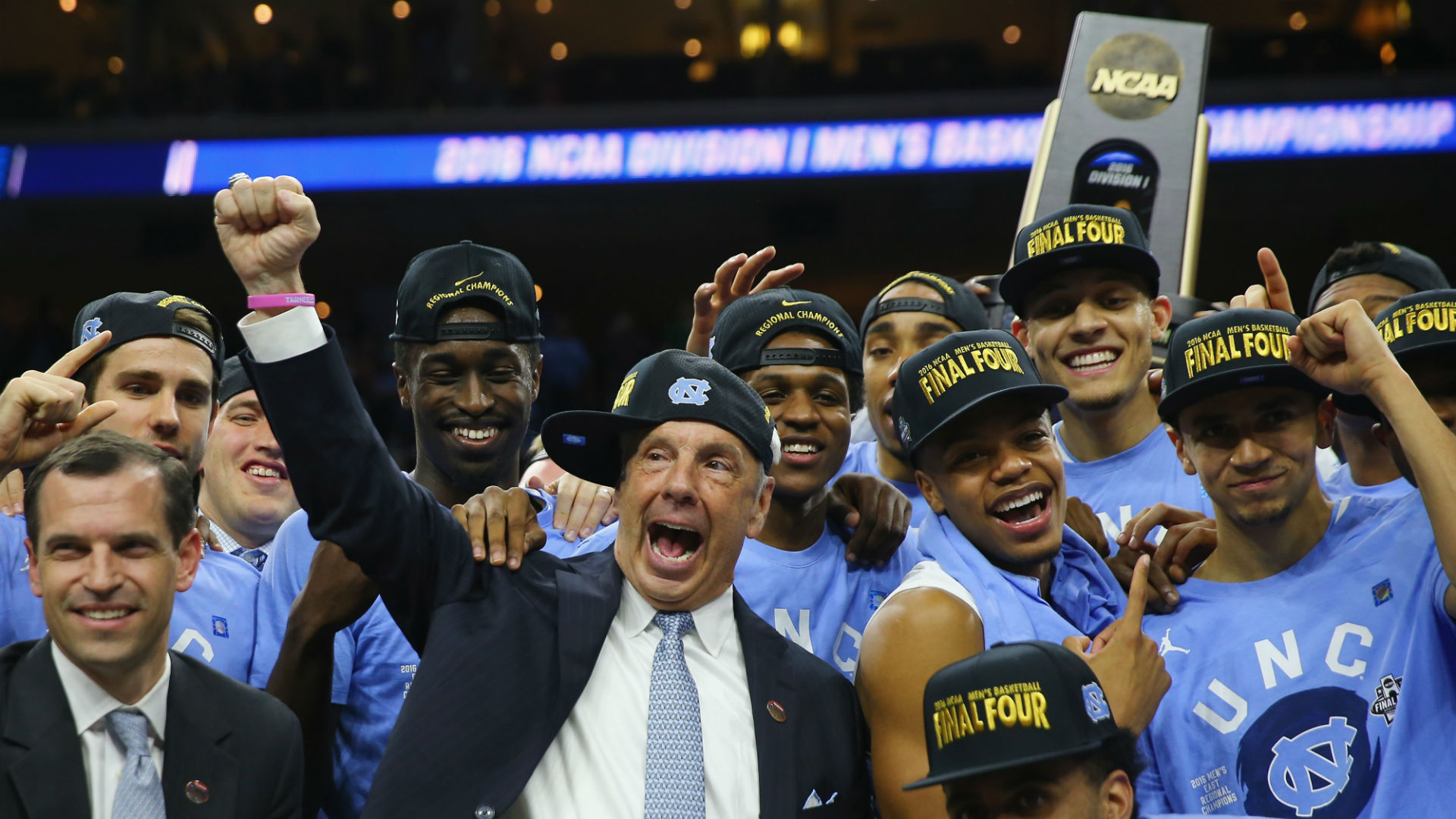 Source: Linemakers
Roy looks like he's about to drop the most fire mixtape of the year and to be honest, I'd listen to it.
8. He's a snazzy sideline dresser:
Win or lose, Roy's always best dressed.
9. He's king of those same sidelines:
Always looking out for others.
10. He's Roy Williams:
Need I say more?
To get the day's news and headlines in your inbox each morning, sign up for our email newsletters.