The grind of university life can make you weary. The best weapon against creeping fatigue and everyday worries is simple: the art of the nap. Here is a brief list for the best spots on campus to catch some Zzz's.
You're welcome.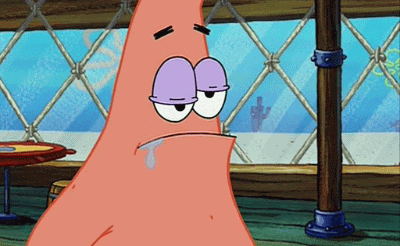 Giphy
---
1. Graham Memorial
Ideal for sleeping in style. Mark it off your bucket list, too!
Quietness: 8/10 Zzz's
Comfort: 8/10 cushions
2. Davis Library, couches throughout the first floor
Earbuds for noise are recommended – here's a necessary nap playlist.
Quietness: 5/10 Zzz's
Comfort: 7/10 cushions
3. Undergraduate Library, basement
Find the U-shaped single-person couches that can be pushed together for solitary confinement.
Quietness: 6/10 Zzz's
Comfort: 8/10 cushions
4. McCorkle Place
The quieter, shadier brother of Polk Place. We still love you, Quad.
Quietness: 8/10 Zzz's (not during class transitions)
Comfort: 5/10 cushions (ENO needed)
5. That water fountain, outside Playmaker's Theater
It's near Bynum and Carr. This spot is tranquil during key warmer months.
Quietness: 6/10 Zzz's
Comfort: 6/10 cushions
6. Kenan Memorial Stadium, offseason and non-game days
Think about it. So much room for activities, so little people. Blanket recommended.
Quietness: 9/10 Zzz's (may fluctuate)
Comfort: 4/10 cushions (try the turf?)
7. Coker Arboretum
Yes. That's all I have to say. Also, toys?
Quietness: 10/10 Zzz's
Comfort: 8/10 cushions
BONUS: Make do with your circumstance
Hook up your ENO anywhere and tune out the outside world. If you live in Granville Towers, use the bars and railing in the outside staircases. If you live on North or South Campus, you have trees, road signs, even friends. Make two of your friends an end of the hammock. Relax. If you don't own an ENO, grab a blanket and a pillow. This is college, we lack certain shame. Sleep anywhere!
To get the day's news and headlines in your inbox each morning, sign up for our email newsletters.