3/26/2015, 5:33pm
Amtrak releases comically redacted customer complaints
Last June, a user on the public records site, MuckRock, requested consumer complaints from the publicly funded train company, Amtrak. But after nine months of waiting, Conor Skelding received 317 pages of complaints so heavily redacted, they make declassified military documents seem transparent.
Presumably, Amtrak wanted to exclude anything that could identify customers. Still, its hard to imagine how delicate the information throughout the complains could be in order to justify blacking out entire pages worth of text.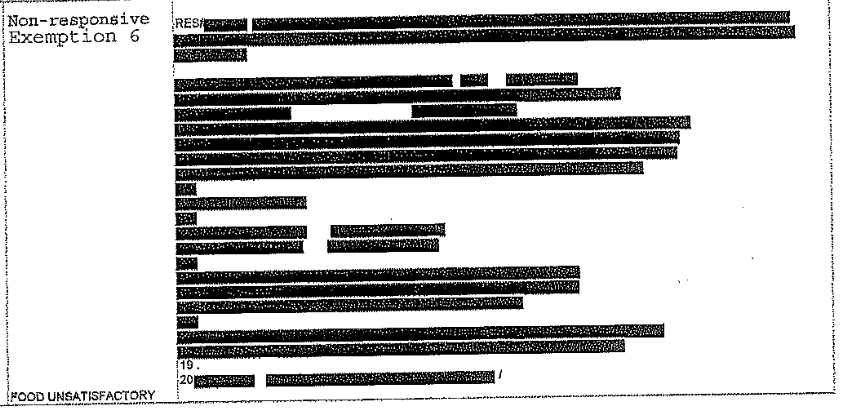 On March 9, the Supreme Court unanimously decided that the Amtrak is a government entity, not a private company. The court decided that the "unique features" of Amtrak, which gets billions in federal subsidies and has a board nominated by the president. The justices sided with Amtrak and allowed it to develop standards other freight railroad companies must follow. Still, they emphasized that liberty requires accountability.
The information this reporter requested was not a state secret, obviously. Some of the complaints were just whining about a bizarre buffalo wing without a wing and a nightmarish passenger sitting next to you.


Some of the complaints were legitimate, such as the train not departing and arriving on time, empty food truck, poor Wi-Fi connection and high water prices. Others are indecipherable because of the redactions leave few words unscathed.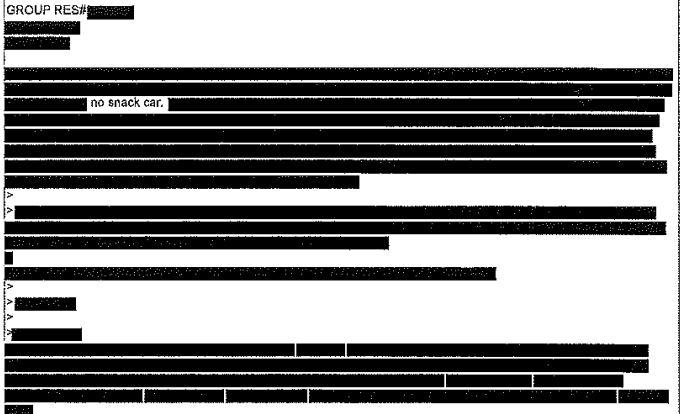 Besides the issue of whether these complaints were legitimate or not, such a bureaucratic waste of arbitrarily erasing the consumer complaints over nine months is truly unaccountable.
A collection of the redacted documents can be found at the bottom of Skelding's post on MuckRock.
state@dailytarheel.com
---
The Daily Tar Heel welcomes thoughtful discussion on all of our stories, but please keep comments civil and on-topic.